Modular Buildings: Exceptional Value for Money and Unrivaled Longevity
At Advanced Space Providers, we consistently emphasize the importance of considering not only the initial cost but also the following four crucial elements when investing in modular buildings:
Whole life cost
Product quality and dependability
Lifespan
Buy back.
At Advanced Space Providers Our modular buildings are designed and manufactured with the value for money concept at the core, setting us apart from other suppliers in the Irish market. The structural components and manufacturing process of our modular buildings play a vital role in determining their whole life cost and, ultimately, value for money.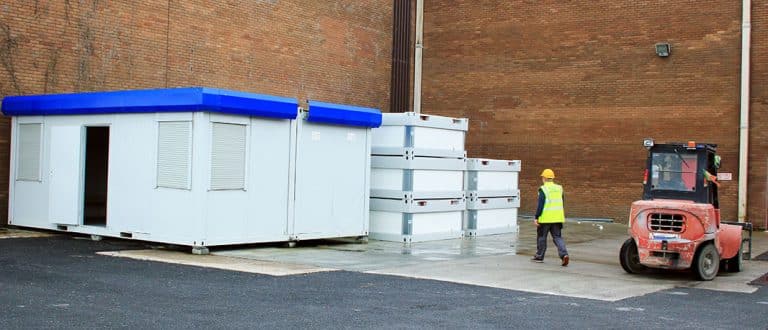 Utilizing high-quality steel and advanced corrosion protection techniques, our modular buildings are engineered to withstand even the harshest weather conditions. This results in an impressive lifespan of over 30 years for our modular building systems, significantly outperforming timber frame solutions in the market. Our modular building systems' robust structural performance and superior longevity ensure that your investment retains its market value. As a testament to our confidence in our products, Advanced Space Providers includes a buyback clause in every contract, guaranteeing a resale value of up to 75% of the original market value. This offers our clients a potential return on their initial investment and reassurance that we stand by our products throughout their usage.
Additionally, our demountable and adaptable modular buildings further solidify Advanced Space Providers' leading position in the industry. The capability to remove or add modules at any time makes our product the ideal choice for any growing environment, offering immediate additional space as needed. Our team of trained specialists can seamlessly extend your existing building to accommodate your evolving requirements.
Our modular buildings also offer the option to upgrade to a permanent structure at any time by adding a secondary façade or roof structure. Trimo's innovative Qbiss One façade system can be easily adapted to our modular buildings, transforming them into permanent structures.
Qbiss One is a groundbreaking modular façade system that combines superior performance, refined aesthetics, and cost-effectiveness. As an excellent alternative to conventional buildings, Qbiss One allows for significantly reduced installation time while providing a durable and versatile solution. This is possible due to the entirely prefabricated structural components produced with cutting-edge automation technologies.

Our modular buildings are equipped with prefabricated wall, floor, façade, and roof elements, including Trimoterm, Qbiss One, and Q-Air, which are fabricated using the latest automation and robotic technology. These components are designed with a keen focus on detail and BIM processes, manufactured to the highest ISO & OHSAS standards, and independently CE certified.
The innovative stackable design of our modular buildings enables horizontal expansion and allows for up to three storeys in height. This unique advantage caters to smaller sites requiring substantial growth.
In conclusion, our modular buildings provide exceptional value for money, unparalleled lifespan, and adaptability, making them the optimal solution for a wide range of applications.