Modular Buildings & Ultimate Value for Money
The message we try to get across to all our clients is that while cost is a very important aspect of the decision making process we encourage them to consider not just the upfront cost but the following four elements:
Whole life cost
Product quality and dependability
Lifespan
Buy back.
At Advanced Space Providers our Modular Buildings are designed and manufactured with the Value for Money concept at the forefront. We see this as a key differentiator along with our product quality from any other suppliers in the Irish market today. The structural elements of a modular building and how it is manufactured plays a key role in assessing the whole of life cost and ultimately value for money.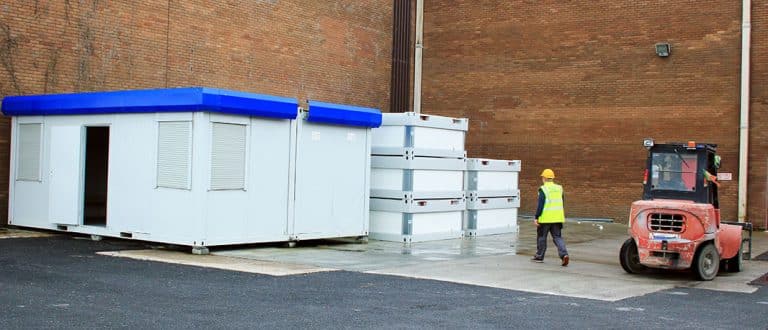 By utilising top quality steel and different types of corrosion protection our modular buildings are designed to withstand the toughest climate conditions – this provides our units with an exemplary lifespan of 30+ years outlasting and out performing any timber frame prefabs on the market. Thanks to robust structural performance and the superior lifespan of our Modular Building Systems our product retains its market value, assuring you peace of mind that your product is an asset – because of this Advanced Space Providers insert a buy back clause in to every contract – guaranteeing you a resale value of up to 75% of its original market value. This is something that has tremendous value for our clients offering them a claw back on their initial investment while also providing a level of reassurance that we stand over our products for the duration of use again providing a level of service that is unmatched by any of our competitors.
Providing demountable and adaptable functionality further adds to Advanced Space Providers market leading reputation, the ability to remove / add additional modules at any point makes this product the perfect choice for any growing environment with additional space available immediately. There's no need to remove your existing modular building so you can expand as and when required.
Our team of trained specialists are on hand to simply extend your existing building to suit your needs. Adaptability ensures you have the option to upgrade your building to a permanent structure at any time with the addition of a secondary façade and or roof structure; Trimo's innovative Qbiss One façade system can be easily adapted to Trimo's modular buildings, thus removing the modular element of the build and transforming this build into a permanent structure.
Qbiss One is an innovative modular facade system, self-supporting, which combines high performance with refined aesthetics while maintaining a high level of competitiveness in economic terms. Qbiss One is a perfect combination of aesthetics, design and functionality and is characterized as a real alternative to the conventional buildings, allowing a significantly reduced installation time while offering a long-term and constructive solution, thanks to entirely prefabricated structural components manufactured with the most advanced automation technologies. Our modular buildings offer a full service solution to meet all requirements.

Prefabricated wall, floors facade and roof elements Trimoterm, Qbiss One and Q-Air are facilitated through the latest automation and robotic technology. Major elements are fully prefabricated with a special focus on the detail design and BIM process manufactured to the latest ISO & OHSAS standards and independently CE certified.
Our innovative stackable design allows you to expand horizontally – our modular building has the ability to be 3 storeys high; this offers a unique advantage for smaller sites that require mass expansion.